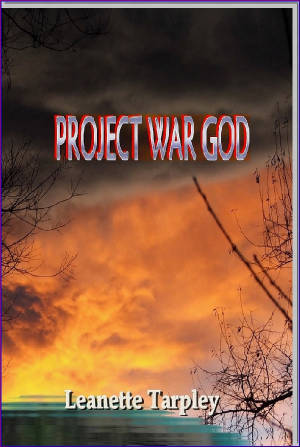 PROJECT WAR GOD is out of print until Aug 2017
§
Often, pulp sci-fi is trite with one-dimensional characters and predictable plot lines that only hold the reader's interest via complex-sounding (and inaccurate) pseudoscience. Project War God possesses none of these detriments.
The characters, especially the protagonist Britney Lambtree, are credible at worst and composites of real people at best. Their actions, dialog and reactions are those of everyday people - they behave as people should, that is, not continuously brave, loyal and steadfast, but sometimes fearful backstabbing and unsure as the well-paced plot warrants. The storyline keeps, for lack of a better phrase, "the reader wanting more", yet it does not rush to a conclusion. The plot contains elements of mystery, militarism, ecology and eco terrorism, and a touch of sci-fi. These elements create a novel that is accessible to most, if not all, of the fiction consuming audience. Furthermore, the opinions of the protagonist and antagonists together will have the reader contemplating their personal ecological beliefs long after the last page has been read.
If you have been searching for a well-paced, believable yet readable novel with suspense and an original story line, Project War God is what you have been looking for.
Commercially printed paperback copies of PROJECT WAR GOD can be purchased at www.createspace.com/3359907
Now! on Amazon.com
contact
: info@projectwargod.com